The BN Expediter – October 2021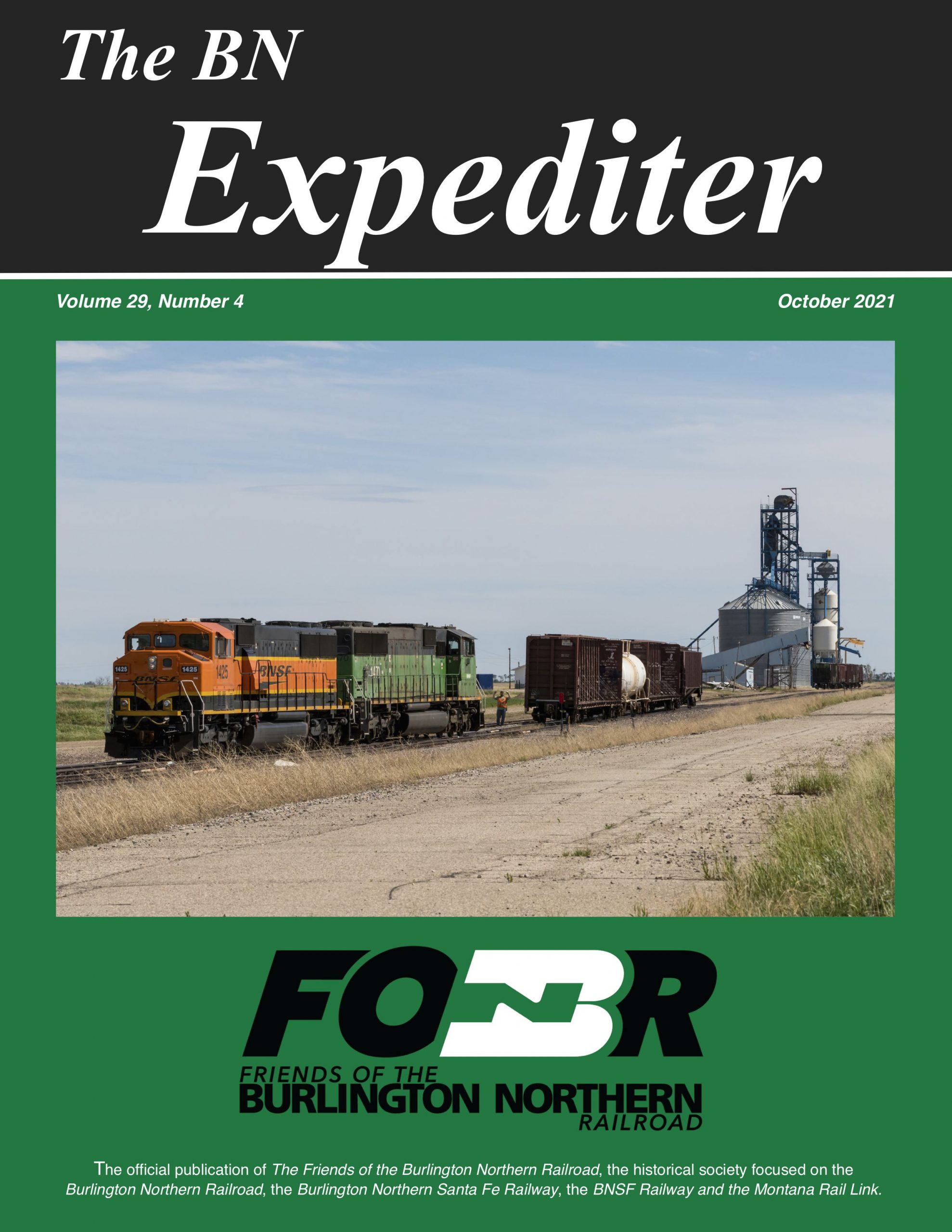 The October 2021 issue (32 pages) contains:
Galesburg Mini-Meet, by John Adams
A description of our no-agenda railfanning meet in June (2021) as a substitute for our annual convention which was postponed due to Covid-19.
The FOBNR Freight Car(s)
The two N scale FBNX cars visit John Rimmasch's Wahsatch & Union Pacific Railroad in Cheyenne, Wyoming, and the HO scale FBNX car visits Mark Herrick's BNSF Montana Division in Windham, Connecticut. Photos and descriptions of their visits to several locations on their layouts.
BNSF's SD70ACe Locomotives, by Jay Glenewinkel
A history of this model, with photos, data, and a complete roster.
SD70ACe-P4 Demonstrators on the BNSF, by David Wiegand and Dave Poplawski
Photos and a short description of the six-axle/four-traction-motor units being tested on Raton Pass in October, 2013.
Working the "Dinkies" as a Trainman in the 1970s – Part 1, by Leo Phillipp
Leo's experiences working in Chicago surburban commuter service, with operations in 1974, the inbound parade, collecting fares, and Saturday operations. Includes maps, photos, and many historical documents from Leo's and others collections. Part 2 will appear in the January 2022 issue.
Right of Way: BNSF's Crosby and Niobe Subdivisions, Berthold to Northport, North Dakota, by Al Christianson and Dave Poplawski
An article about an interesting branch line in northwestern North Dakota, with lots of photos.
It is no longer possible to pre-order a copy of this issue.
Back order issues will be available for purchase on November 1st.
Once sold out, an on-line (PDF) version will become avialable.