The BN Expediter – July 2023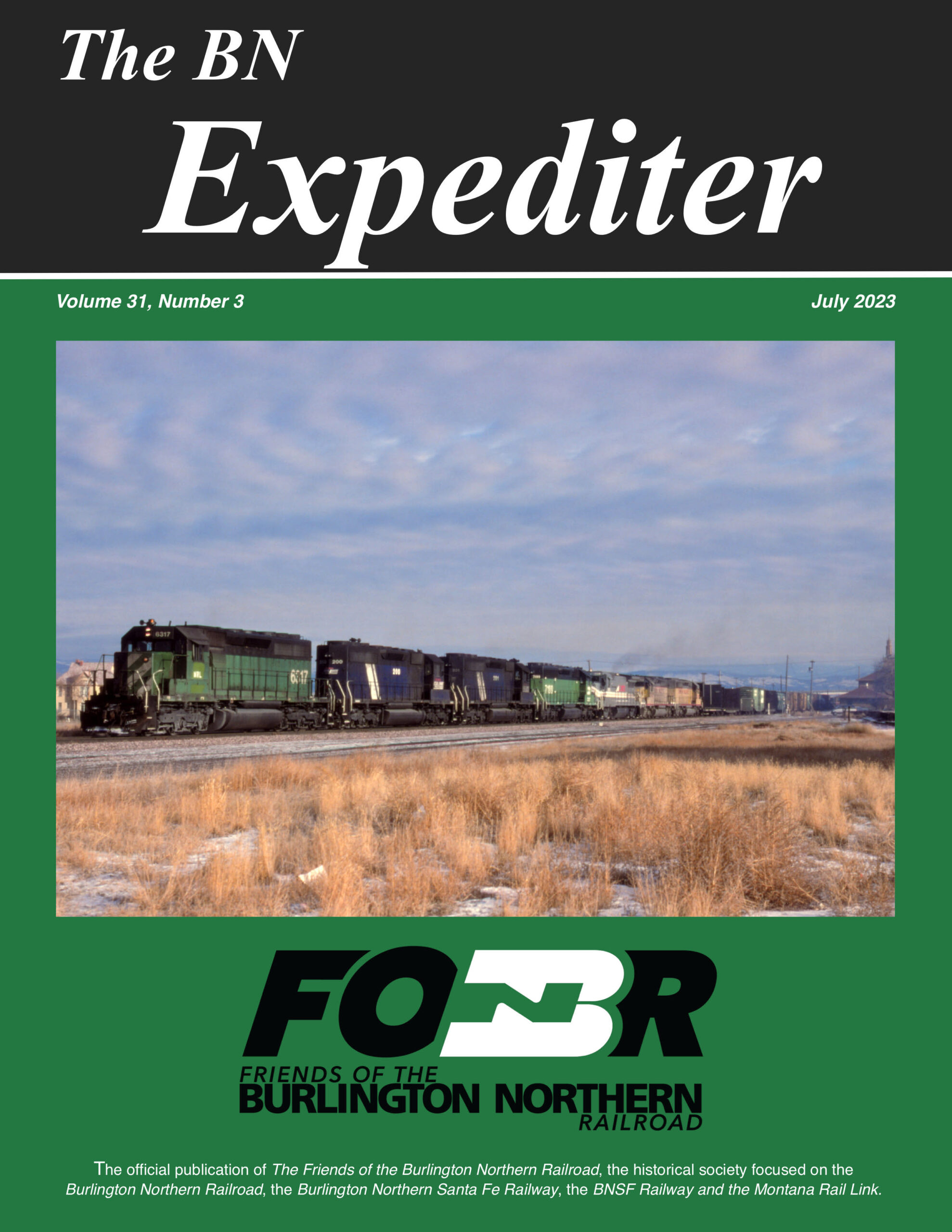 The July 2023 issue (32 pages) contains:
The FOBNR Freight Car(s)
The N scale FBNX car visited Jim Younkins' Mud Bay & Southern Layout, while the HO scale FBNX car visited Nathan Smith's Iowa Interstate layout. The articles include photos and descriptions of their visits to several locations on their layouts.
The Night Job at Rochelle, by Leo Phillipp
Leo recounts his experiences working the night switch job in Rochelle, Illinois back in the early 1970s. Includes a few photos of the area, along with SPINS diagrams and maps.
Two BN/BNSF CEO's Inducted into the National Railroad Hall of Fame
Darius Gaskins and Rob Krebs were inducted into the hall. This is a flier that announces it.
The MRL Spinoff: A Leader's Perspective
An interview of Darius Gaskins, who was President and CEO of BN during the spinoff of the MRL. He recounts the events surrounding this major transaction for the BN.
BN GP9 1921: A History, by Peter Gertsch
Peter recounts the history of this unit beginning with its early days on the BN in NP paint through its use and sale to the MBTA (Boston commuter service), including pictures of it in all its paint schemes plus up-close photos of many details.
Pre-orders can no longer be made. You can order this issue again when it becomes available on October 1, 2023