The BN Expediter – January 2022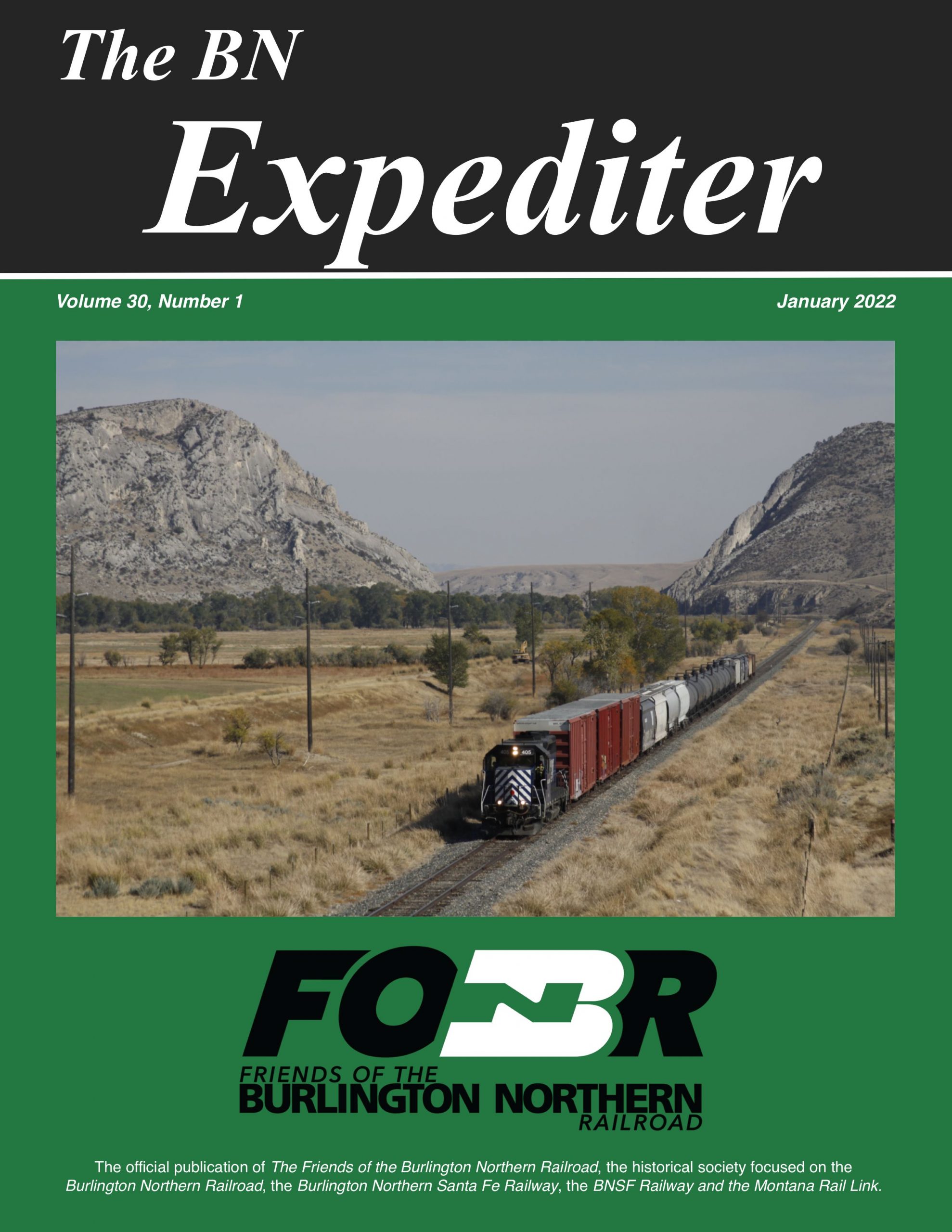 The Janary 2022 issue (32 pages) contains:
President's Message, by John Adams
An update on the current state of our organization and plans for the future.
The FOBNR Freight Car(s)
The two N scale FBNX cars visit Tim Fitzgeralds's Colorado Transportation Company, and the HO scale FBNX car visits Doug Geiger's Granite Mountain Railway. Photos and descriptions of their visits to several locations on their layouts.
MRL's Three Forks Local, by Mark Demaline.
A photographic essay about the local as it traverses Montana Rail Link's scenic 5th, 6th and 7th Subdivisions (ex-NP/BN trackage) and serves various industries. Includes timetables for the three subdivisions and a map of the area covered.
Working the "Dinkies" As a Trainman in the 1970s – Part 2, by Leo Phillipp
The second and final part of Leo's experiences working in Chicago suburban commuter service, including collecting cash fares, the games passengers played, how pay and assignments were determined, working non-rail jobs between morning and evening rush hours, the evening rush and tying up at Aurora, the men that worked the dinkies, romance on the dinkies, and other interesting stories. Includes photos and many historical documents from Leo's and others collections.
Modeling a BNSF 4750 Covered Hopper with an Identity Crisis, by John Parker.
A step by step description of how to convert a stock HO Intermountain covered hopper into one with a BNSF logo but BN reporting marks. Includes paint removal, painting, decaling, and weathering and other details.
Sorry, but pre-orders are no longer available.
Back order paper copies will be available for purchase in mid-January.
Once sold out, an on-line (PDF) version will become available.