by Earl Currie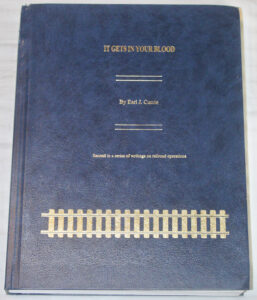 A combination of experiences, values and job knowledge that Mr. Currie acquired during his career on the GN, CB&Q, BN, Soo Line and CSX. These experiences are summarized into several sections of "Lessons Learned" while advancing "through the chairs" of mergers, deregulation, and management changes. This book relates a personal view of a dynamic business environment.
Written in 1998, hard cover, 451 pages. Second in a series on railroad operations.
The cost is $40 which includes postage and handling.
Purchase on-line:
Or, print this form, fill it in and send it with your check or money order to our company store.